Pebble Beach served up some great racing for the 71st running of the Stillwater Yacht Club's Labor Day regatta held a week ahead of the traditional dates.
A moderate southwesterly breeze took the fleet out to the middle of Carmel Bay, minimizing the shore effect and kelp dodging. John Ravizza and Chris Boome sailed an almost perfect series with four bullets and a second. Randy Hecht held off Shaum Sinawi for a second place finish. Drake Baldwin turned in a good performance to win the Silver Fleet. Results and photos are at sycpb.org.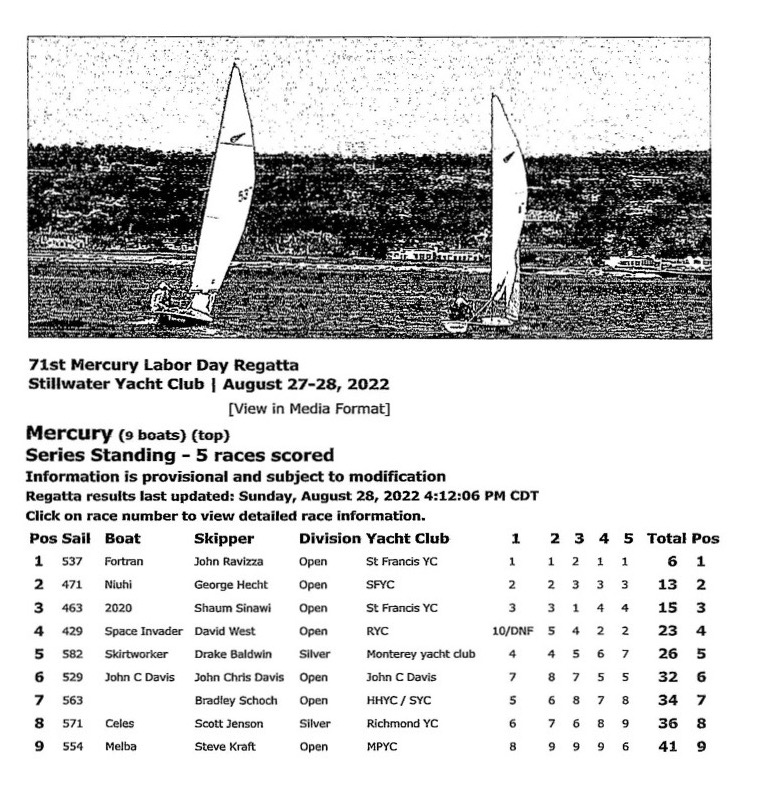 Event photos here and below...