Ten Mercury's arrived in Pebble Beach for the 72nd Labor Day Regatta hosted by Stillwater Yacht Club. A variety of conditions were present over two days of sailing with moderate wind on Saturday and up toward 20mph on Sunday.
After three races SaturdayShaumSinawiand Hans Williams were tied with Mike Burch and Kristen Burch Wilson for first place with 6 points.
Shaum's scores were race 1, 4,1.
Mike's scores 2,2,2.
Patrick Whitmarsh won race 2 and in 3rd place after the first day.
Sunday brought sunshine and clear skies, along with a brisk 20mph breeze at the start of race 4. Dave West and Chris Krueger set the pace on Sunday winning both races
Shaum had two 2nd place finishes and secured the regatta victory.
Mike Burch finshed 2nd.
Patrick Whitmarsh was 3rd.
Dave West moved up into 4thplace.
The Silver Fleet winner was Bradley Schoch and Patrick O''Harafrom the host fleet. Congratulations!
A big Thanks to Dick and Judy Clark, Chip and Joanie Wood for their services on and off the water. Mark boat duty provided by Richard Beach, Tom Duffy, and John Bardos. Shore boat service by Charlie Kurtman. Thanks to everyone.
Saturday night's dinner on the pier was excellent and always fun. Mark your calendar for next year.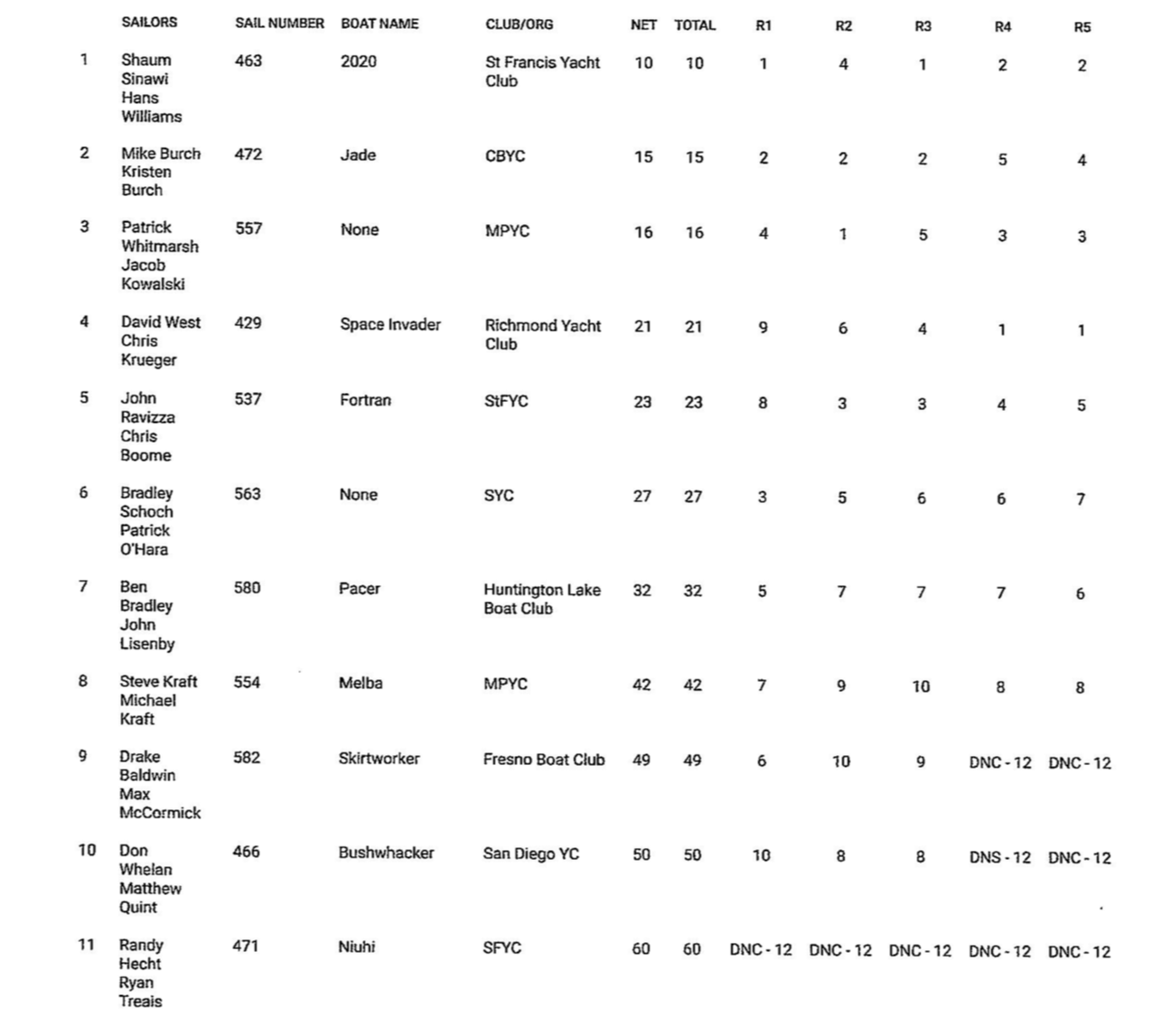 ---